Welcome Christa Szabo, DNP, CPNP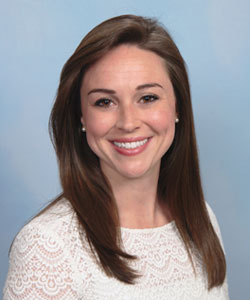 We are very excited to welcome our newest nurse practitioner, Christa L. Szabo, DNP, CPNP, to our RPC family.
Christa grew up in Marietta, Georgia. She received her B.A., Master of Science, and Doctorate of Nursing Practice from Vanderbilt University. Christa has worked as a Pediatric Nurse Practitioner since 2013 and is certified by the National Association of Pediatric Nurse Associates and Practitioners.
In her free time she enjoys traveling, baking, and spending time with family and friends. Christa is now seeing patients at our Old Milton and Cumming locations.
Schedule an appointment with her today!